Best Tattoo Ideas For Men
Best Tattoo Ideas For Men
A simple guide will make a great difference
Tattoos are becoming standard and extremely popular that people do nowadays. Generally, men are getting used to it. Body art is the way of expressing one self, some are symbols of protection and some allow one to expose something remarkable to them. Whether it's your first time or just looking for another inspiration, here are the best tattoo ideas for men that you must think about.
If you are a first-timer, a small tattoo is a good start. You can get something that is not visible or hidden first but has significant meaning to you and then you can explore it when you decided to get another new one. The good thing about it is it can be quick and it can take just minutes or an hour to create it.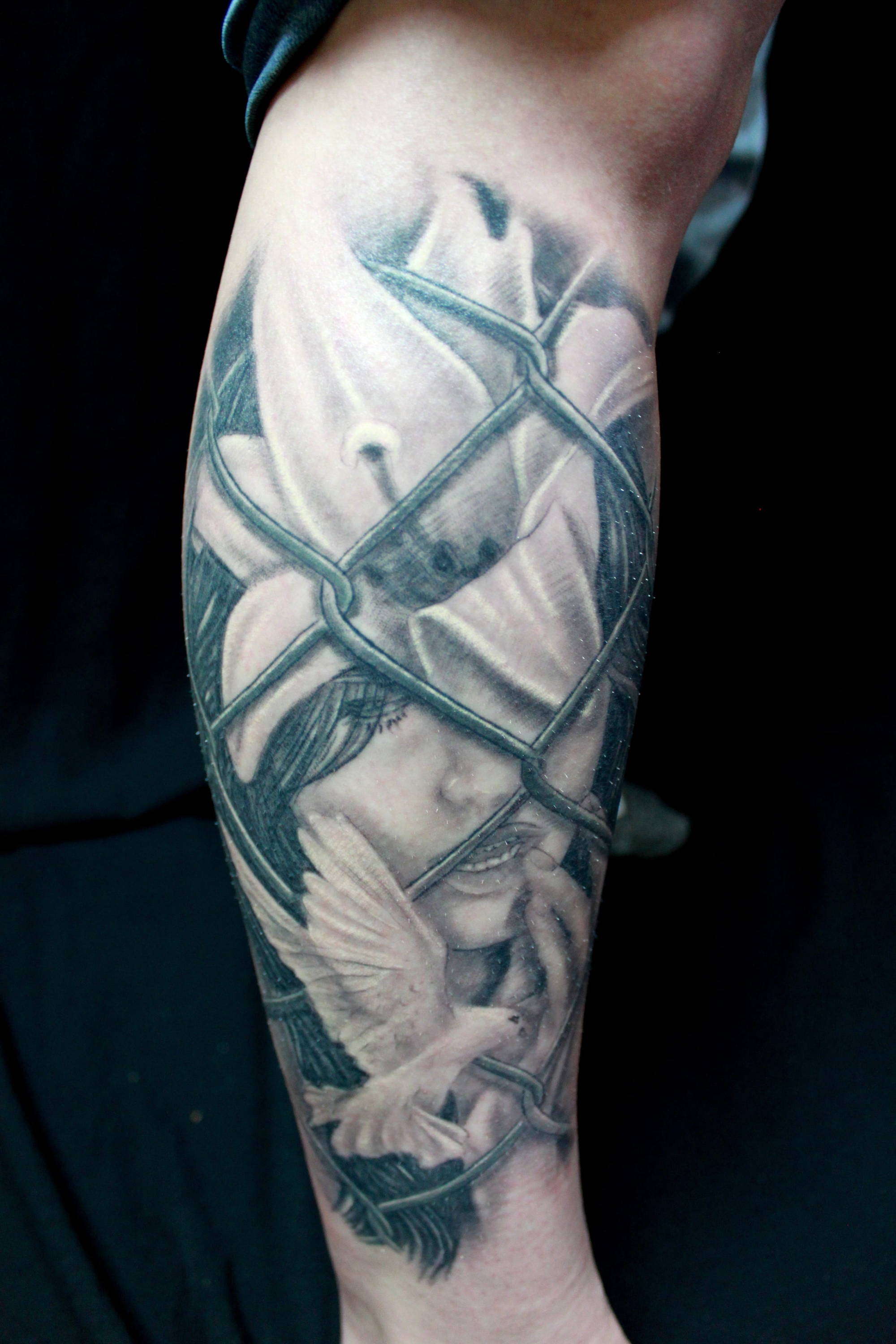 The two basic styles of realism tattoo are 1) using black and gray ink and 2) using colored realism which uses different varieties of color. It conveys realism and it is stunning that show uniqueness and sentimental that others don't have the exact same thing. Remember to choose your artist very wisely to do it in detail.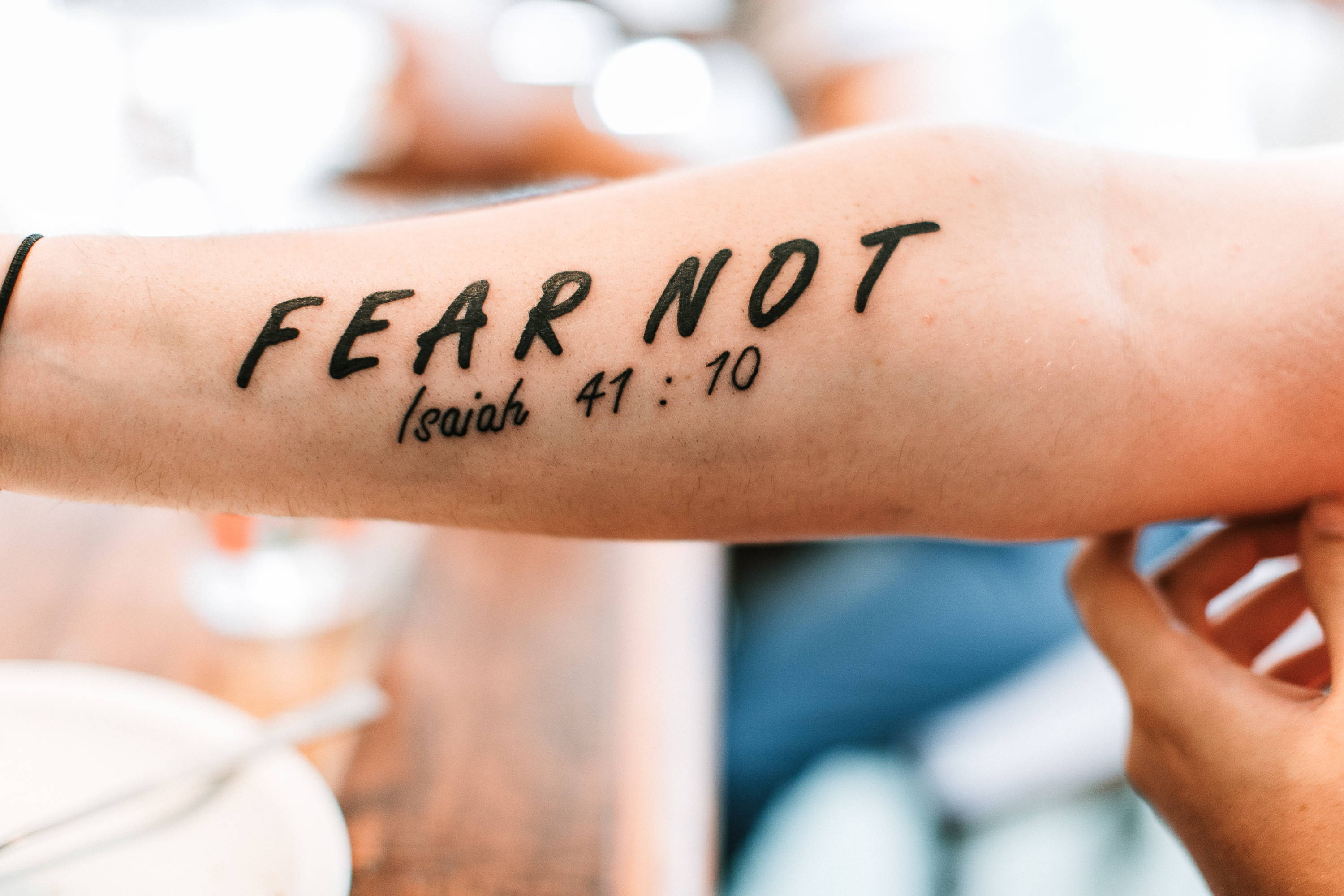 Photo by James Coleman on Unsplash
Everybody has an inspirational state that they want to see and share for the rest of their life. Something meaningful to them, whether it comes from the Bible verse, lyrics or even in your own words. It is very important to know that removing this tattoo is very difficult so be mindful and think carefully before you put it into your body. The good thing about it is it is very timeless and can give inspiration, too.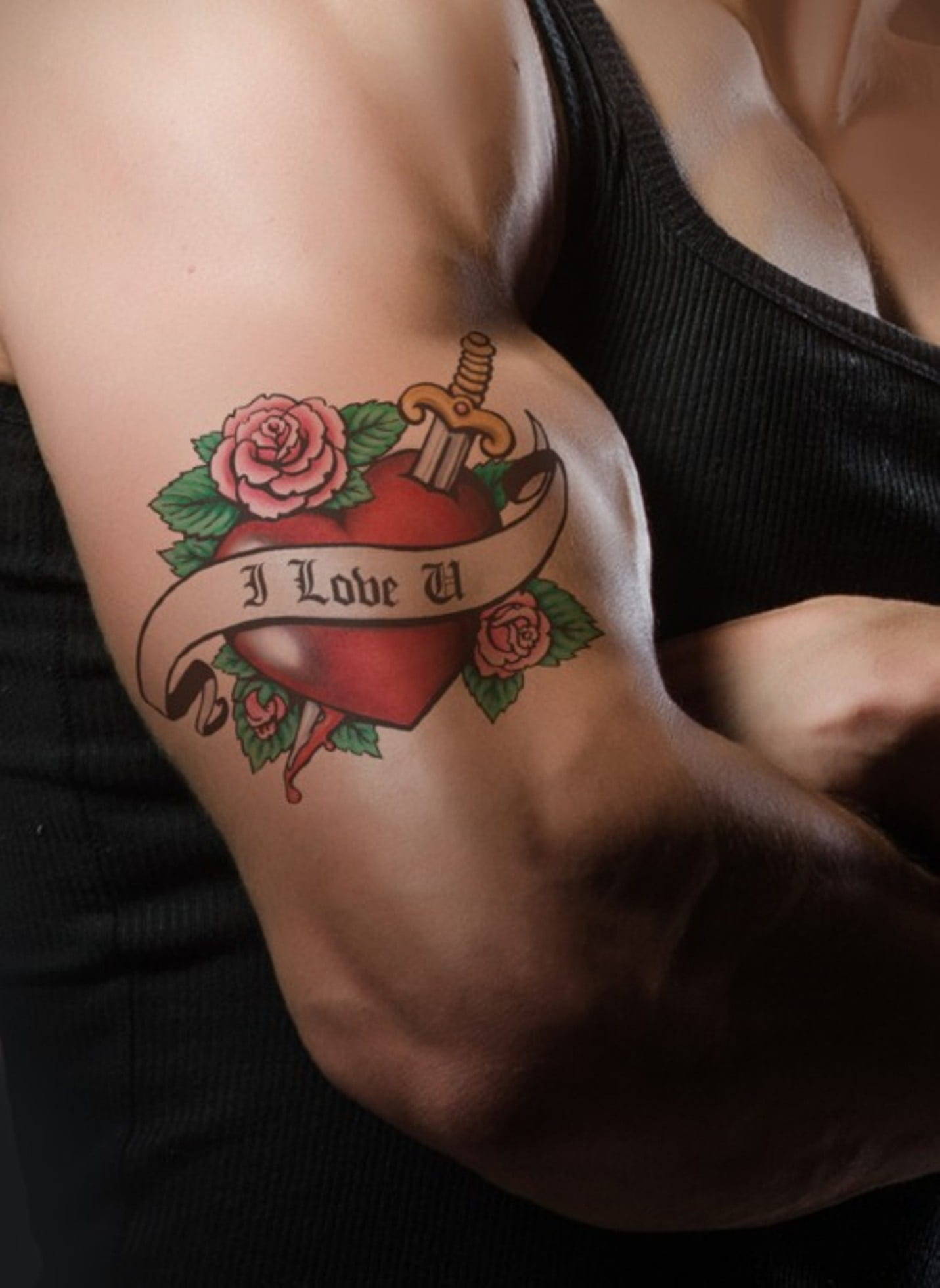 American Traditional Tattoo 
For over the past year, this kind of tattoo has been popularly requested because of its gorgeous, clean, bright and bold designs.  It only require an over simple art side with bright colors on it. If you fully understand where it came from and you are just kind of nationalistic then this style is ideal for you!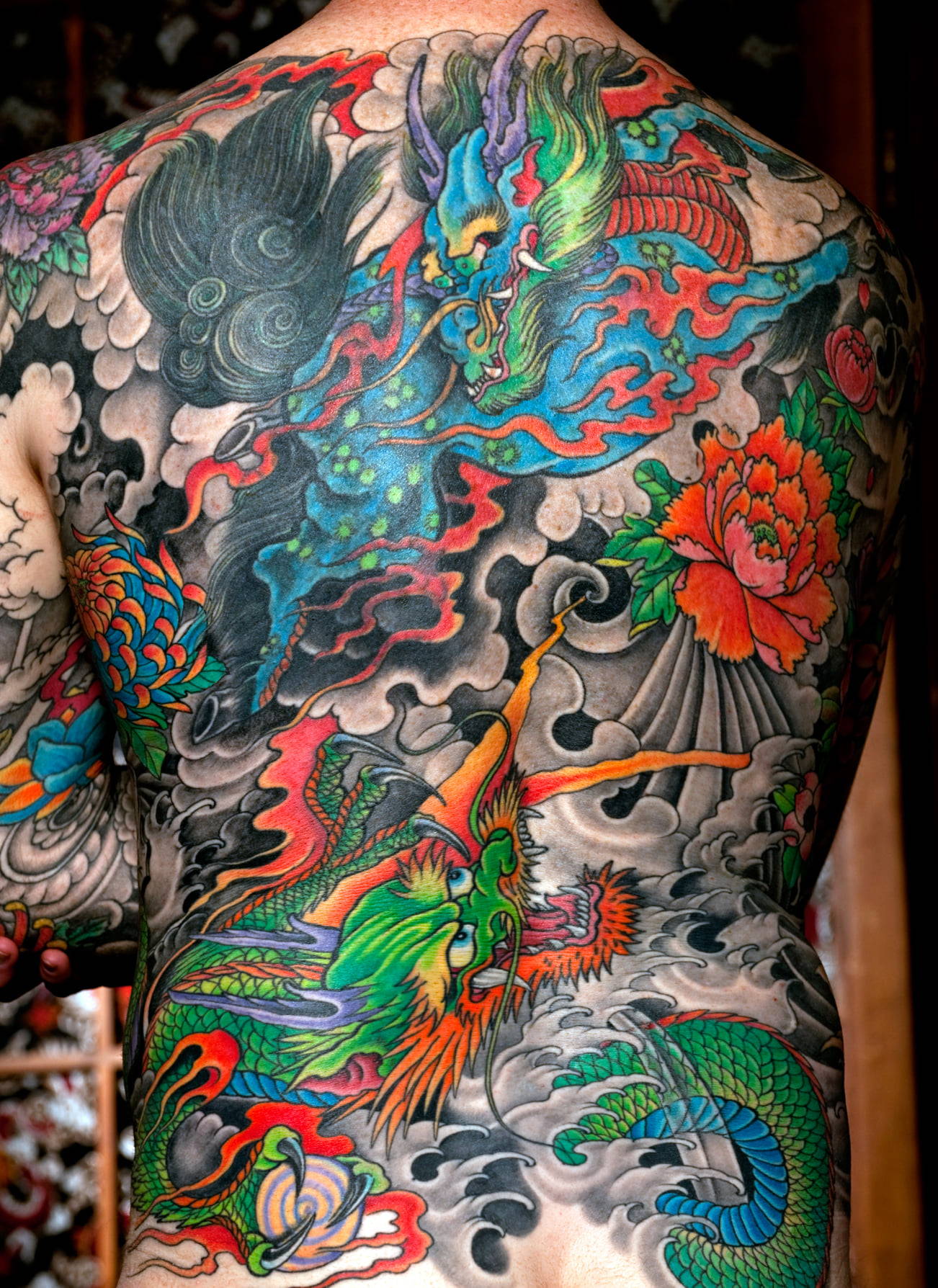 Custom Japanese backpiece tattoo by Greg James.
Japanese Traditional Tattoo 
This very popular style ever since in history has been persuaded by oriental and mythical creatures that are greatly detailed. It has extremely certain rules from the meaning, design and pattern. This is a perfect match for somebody who is thinking of the new one to mark on.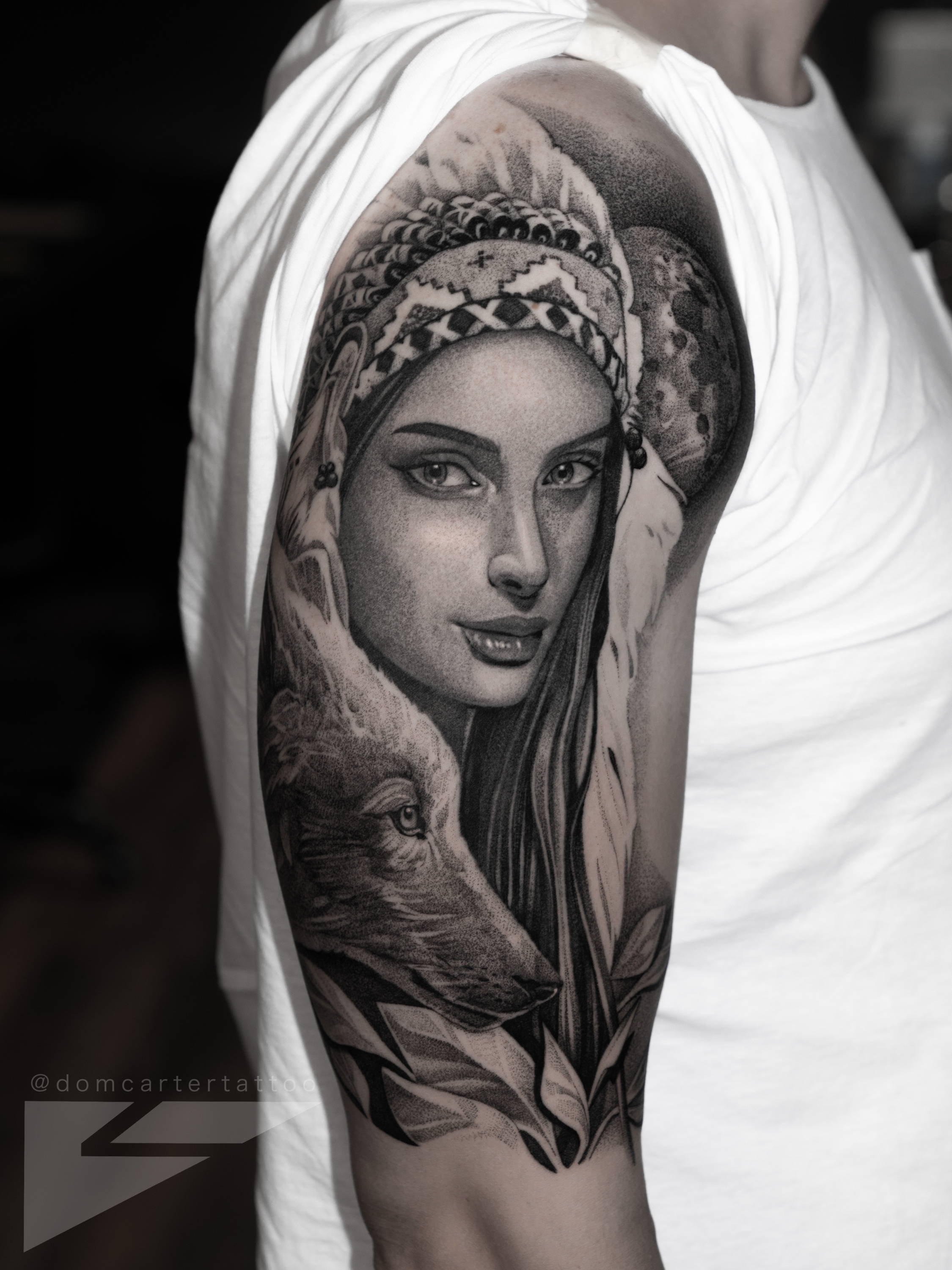 Portrait and Wolf Tattoo by Dom Carter
If you are finding a sort of combination of art plus realism. This trendy tattoo style that you must probably like is the Morph tattoo style which blends more images into one. But above all, it has so much to be considered before you get into it. So if you want to come out with the double exposure result of style, you must choose the artists that can perform properly for this is heavily detailed.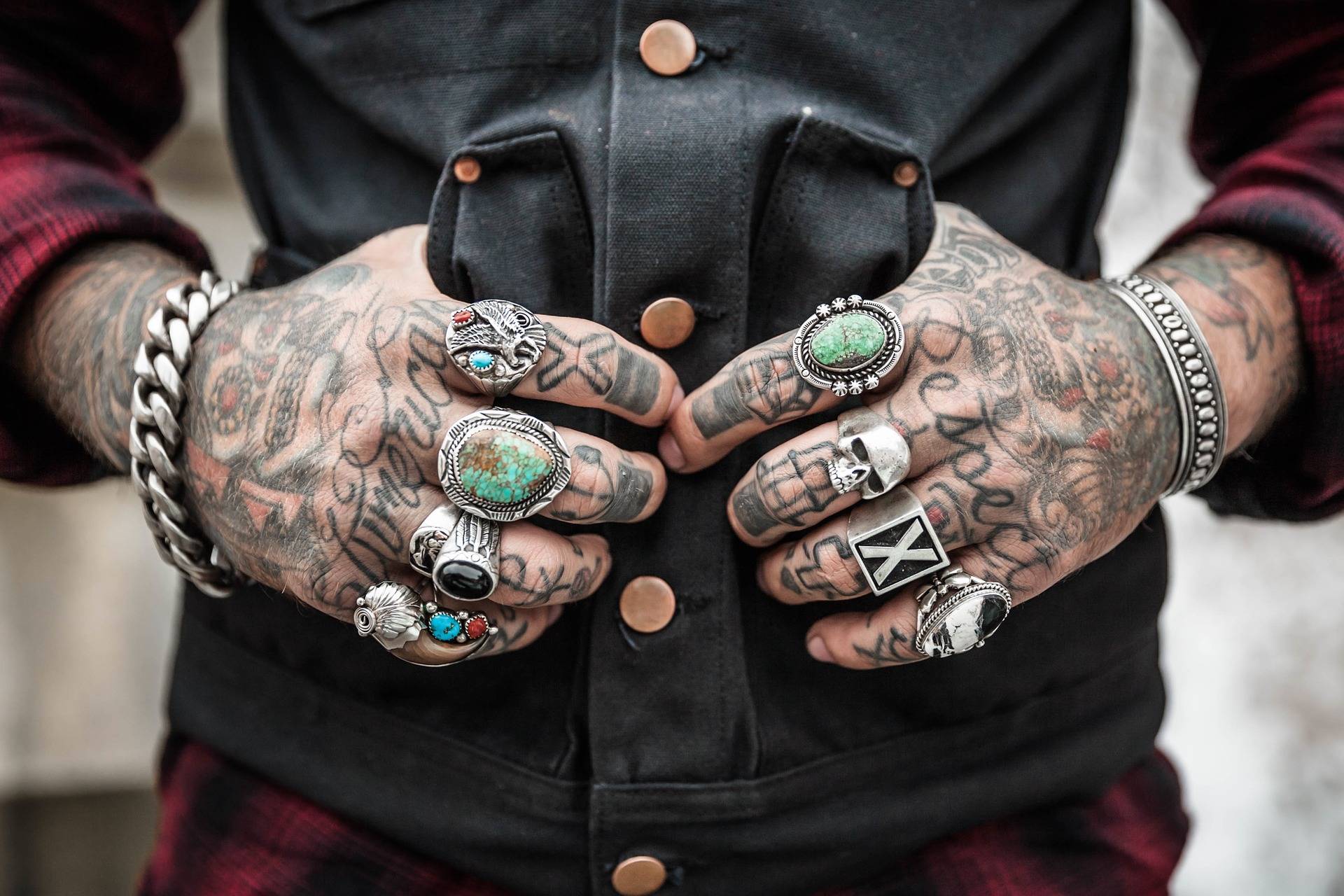 In the olden days, this is something with a dramatic style and the composition that represents discrete characteristics from family culture, a symbol of respect and emotions. They were widespread in New Mexico wherein they became popular since now and then. It has fine lines details with black and gray color.
Bonus Tips Before Getting Marked for the Rest of Your Life
Before you book an appointment or head to a tattoo shop, you must think through of it. Make sure to get a tattoo design that means so much to you and not because to impress somebody. Take your time to research tattoo until you find a meaningful one.
Choose your artist very wisely. A professional artist with a good reputation, good listener, great experience, work reviews. One that can give professional advice while at the same time consider what you want. Remember that there are artists who specialize in different styles.
When you already decided to get meaningful tattoos and highly skilled artists, you must prepare yourself. Just relax and as much as possible don't bring your friends for it may cause any destruction on you and with the artist as well.